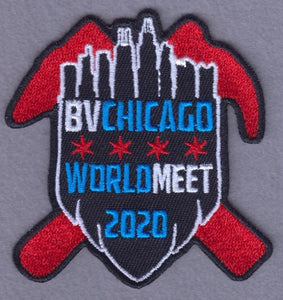 This patch can only be obtained if you PHYSICALLY come to the World Meet in Chicago, August 7-9, 2020.
Or you can be a "Baller" and purchase the patch for the current asking price and get the very first one numbered and given a certificate of your "Badassness".
*Note
WILL NOT BE SENT OUT UNTIL ALL PATCHES HAVE BEEN PRODUCED (It'll be awhile) But hey, you'll be the first one!
****ALL PROCEEDS FROM THIS PURCHASE WILL GO DIRECTLY TO THE CHARITIES DESIGNATED FOR THE WORLD MEET****
You'll also get some pretty cool one off swag concocted by the BVC "Merch Whisperer" himself! (Lucky dog!)
Update:
This started off as a joke, but now it's more of a possibility.